Hey Fans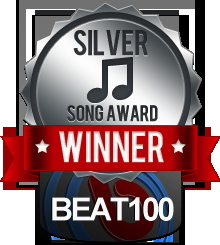 Jason Dodge's recently released official video "You'll Never Know" has been awarded two silver medals by BEAT100 – a music video social networking site that provides a forum for musicians around the world to post their videos for on-line users to share and enjoy.
Though the novel web-based community centres around an on-line voting system intended to provide biweekly cash prizes to those videos that receive the most votes from fellow users, Jason is simply thrilled with the exposure that sharing the video through the BEAT100 network has provided for his music in general.  "Not only am I getting to share my music with new fans from around the world, I am also networking with fellow musicians from around the world, and the support and encouragement they provide me is simply amazing!!".
Jason hinted that there may be new videos soon – also derived from his performance "Live at the Opera House" on Nov 22, 2012 at his CD Release Party for his debut album "Life Between Pings".  Perhaps they too will find their way on to the charts at BEAT100!!
Stay tuned!